Explore the evolution of the nutrition bar market from humble beginnings as a chocolate bar to the healthy alternative granola bar and on to high protein nutrition bars and back again. What do nutrition bars look like today compared to 10 years ago? Which ingredients have stood the test of time? Where will the nutrition bar market go next? Should your brand go with it?  In this two-part podcast series, hosted by Table Talk Podcast and Food Matters Live, the Glanbia Nutritionals Healthy Snacking team share their first-hand experience in the progression of the nutrition bar market and offer insight into their collaboration model and how they use it to build better bars & snacks with their global customers. Join Glanbia Nutritionals experts Brad Meyers, Paul O'Mahony, Jason Demmerly & Max Maxwell as they share their expertise on how and why nutrition bar formulations and ingredients have changed. 
Meet the Presenters:

 Paul O'Mahony – Product Strategic Manager, EMEA –  Dairy   Protein, Bars & Healthy Snacking 
Paul is responsible for business development of functional dairy proteins and the healthy snacking portfolio of ingredients for Glanbia Nutritionals in Europe & the Middle East, particularly India. Paul has helped to develop Glanbia's functional solution portfolio across the globe for many years. Paul has a keen interest in New Product Development and expanding to New Markets.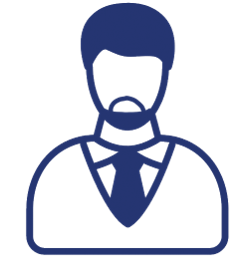 Brad Meyers – Senior Director, Product Strategic Management
Brad oversees the Healthy Snacking portfolio of ingredients for the Glanbia Nutritionals globally. Brad has been working in the food industry since 2004 and considered a subject matter expert in specialty ingredients. He is also a member of The Institute of Food Technologists and International Society of Beverage Technologists. Brad has been published in the Journal of Food Science and is a contributing author to the 4th edition of Alternative Sweeteners.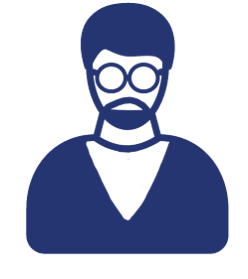 Max Maxwell – Market Intelligence Manager, Healthy Snacking
Max is the category expert for market insights & intelligence in Healthy Snacking category. His life-long career in food industry has endowed him with unique trendspotting abilities. From his time on the Wisconsin Milk Marketing Board to Oscar Meyer & Kraft Food Ingredients Max enjoys learning and sharing about all aspects of food with special focus on 'food for thought.'

 Jason Demmerly – Director of Research, Global Ingredients 
Jason is R&D director of R&D and specializes in research and development, innovation strategy, new product development and commercialization. Years of experience in mentoring and inspiring others to achieve personal and professional goals as well as desired outcomes of the business. Jason brings a unique perspective to R&D as he was previously an Executive Chef and Culinary Instructor. 
 
Listen to Part 1
Listen to Part 2