Superior source of coconut based MCT-C8 optimized with whey protein to support a ketogenic diet.
KetoSure™ MCT Delivers MCT and Whey Protein to Support the Ketogenic Diet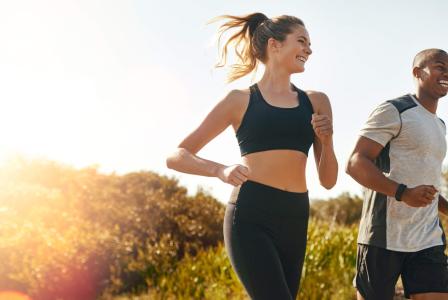 MCT has grown its presence in the keto space over the last five years, now appearing in 14% of new product launches with a keto positioning.1 Consumers are showing interest as well with 30% of European consumers indicating that 'ketogenic' is either important or very important when choosing sports nutrition products.2  KetoSure MCT is a premium MCT complex providing fat and protein optimized to support the Keto diet.
The KetoSure MCT Difference
A unique ketogenic ingredient which combines premium whey protein isolate with high quality coconut MCT oil using our innovative functionally optimized nutrient technology.
Not All MCTs are Created Equal3,4,5,6,7,8
Medium chain triglycerides (MCT) provide saturated medium chain fatty acids at 6-12 carbons in chain length. MCTs are typically sourced from coconut oil or from palm oil however not all MCTs have the same benefits.
C8 is 3x more Ketogenic than C10 and 9x more than C128
Correlation between plasma mixed chain fatty acids (MCFA) Octanoate, Decanoate, or Dodecanoate and plasma total ketones after consuming a dose of test substances.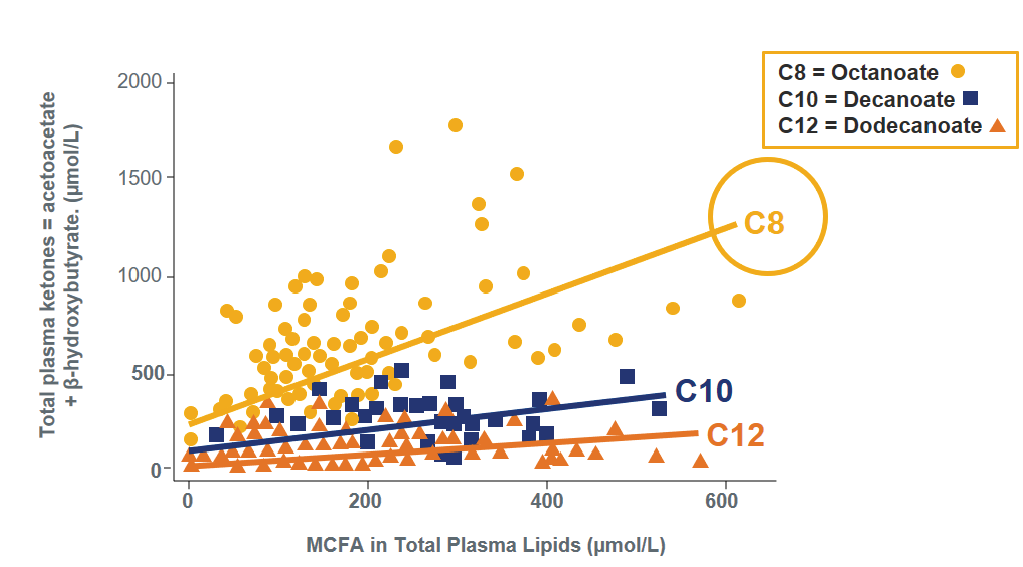 Under acute metabolic test conditions:
C8 has a significantly stronger dose response effect on plasma ketones than C10 or C12.
C8 was the most ketogenic supplement evaluated in this one day metabolic test.
Ideal Applications
---
References 
1.    Mintel  GNPD, 
2.    FMCG Gurus, Global & regional Sports Nutrition  survey Q1 2021,
3. Ann N Y Acad Sci. 2016 Mar; 1367(1):12-20., 
4. Am J Clin Nutr. 1982 Nov; 36(5):950-62., 
5. Int Dairy J. (2006) 16:1374–82., 
6. J Lipid Res. 2016 Jun; 57(6):943-54., 
7. Current Developments in Nutrition, Volume 1, Issue 4, 4, 2017, 
8.Front Nutr. 2019; 6: 46.