PetFlax™ Stone Ground Brown & Omega-3 Brown
Quality brown flaxseed providing a source of essential fatty acids, fiber & protein.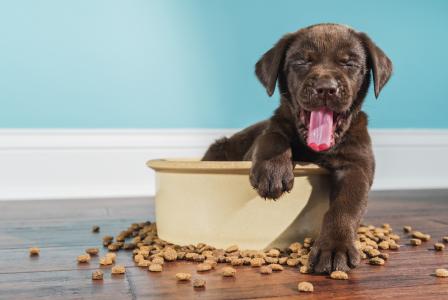 Plant-based nutrition is being widely explored by pet owners with 88% of US owners agreeing that it is important to take preventative measures to protect their pet's health1. When purchasing pet food, 71% of consumers agree that they want to know the origin of the ingredients in the food and treats2. Our PetFlax milled and fine milled flaxseed solutions have a long shelf-life, maintain nutritional value and improve the texture and functionality of pet and equestrian applications.
Benefits of PetFlax Stone Ground Brown & Omega-3 Brown
Ideal Applications
| | | | | |
| --- | --- | --- | --- | --- |
|   | Kibble | Baked Treats & Biscuits | Dry Toppings, Supplements | Pouches & Canned Food |
| PetFlaxTM Stone Ground Brown (Milled) | X | X | X |   |
| PetFlaxTM Omega-3 Brown (Fine Milled) | X | X | X | X |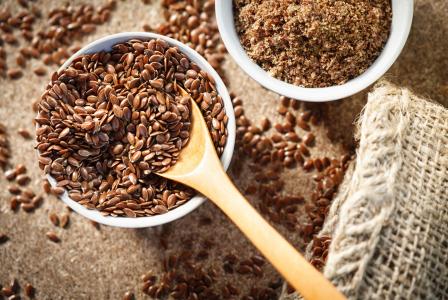 Flaxseed - An ancient seed that packs a nutritional punch 
Flax is a powerful plant that dates back to the Stone Age in Western Europe. Its introduction to the Western Hemisphere moved across the United States and Canada beginning in the 1800s. The flax plant has been used industrially as livestock feed, in fine paper manufacturing and upholstery padding.3 Flaxseed is the nutritional powerhouse of the plant and used in a variety of applications across product categories as a dietary source of fiber and polyunsaturated fats supporting both heart & digestive health. 
Flaxseed contains both soluble and insoluble fiber. While soluble fiber helps to support healthy cholesterol and blood sugar, insoluble fiber supports a healthy digestive system.4 Omega-3 and omega-6 fatty acids are essential fatty acids. It is important to have a balance of omega-3s and omega-6s in the diet.5 
---
References
1.  Mintel. Pet Food: Including the Impact of COVID-19. September 2020
2.  2021 08 Mintel – Pet Food – US – 2021
3. North Dakota State University online, Flax, accessed January 2020. https://www.ag.ndsu.edu/lem/flax/history-and-uses-1
4. Flax Council of Canada online, accessed January 2020.
5. Harvard Health Publishing online, No need to avoid healthy omega-6 fats, updated August 2019.