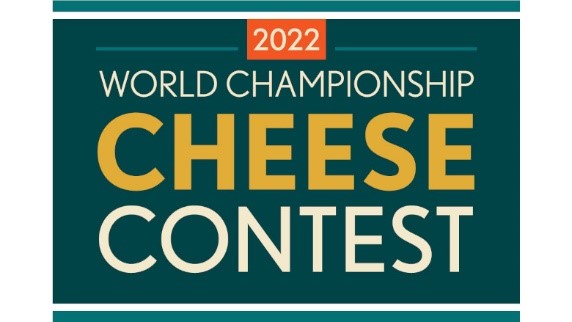 Glanbia won top honors for cheeses made in its Twin Falls, Idaho facility as well as its joint venture facilities Southwest Cheese (SWC) in Clovis, New Mexico and the new MWC facility in St. Johns, Michigan. These First Award (Gold) winners include:
White Cheddar (SWC)
Cheddar Sharp 6-1y (Twin Falls)
Pepper Jack (Twin Falls)
Bandage Cheddar Sharp (Twin Falls)
Colby (Twin Falls)
Monterrey Jack (MWC)
Colby Jack Jalapeno Peppers (Twin Falls)
Red & Green Habenero Jack (Twin Falls)
Glanbia Nutritionals won Second Award (Silver) for seven cheeses:
Bandage Cheddar Medium (Twin Falls)
Red & Green Jalapeno Jack (SWC)
Habanero Jack (SWC)
Red Habanero Monterrey Jack High Heat (Twin Falls)
White Cheddar Jalapeno Peppers (Twin Falls)
Red & Green Colby Jack (Twin Falls)
Mild Cheddar (SWC)
Regarding the awards, George Chappell, VP Dairy Operations, commented "The awards won are a reflection of our people's passion and commitment to producing high quality cheese and whey products across all of the Glanbia sites."
Glanbia Nutritionals is the #1 producer of American Style Cheddar Cheese in the world. Several of the cheeses that won Best of Class and other awards were developed in the Glanbia Nutritionals Cheese Innovation Center (CIC) in Twin Falls, Idaho, a 14,000 square foot research center and pilot plant dedicated to developing new cheese making processes and products with superior quality, consumer appeal, and value. New products developed in the CIC include Affordable Artisan cheeses and Flavor & Inclusion cheeses. 
 
Dave Perry, Senior Director, R&D for Cheese added "It is rewarding to see that several products winning awards were developed in the Cheese Innovation Center and then commercialized into full scale production. This achievement is a reflection of multiple teams working and winning together".  
 
Learn more about the wide range of award-winning cheeses produced by Glanbia Nutritionals.