3 Emerging Sports Nutrition Trends Will Impact Your Marketing Efforts
As more mainstream consumers reach for sports nutrition products to support their overall health, sports nutrition companies want to understand how to address their needs. Three emerging sports nutrition trends provide insights.
Highlights:
Current trends in sports nutrition include:
Personalized nutrition
Convenience 
Cleaner labels
---
Shifting Market Dynamics in Sports Nutrition
Once just for elite athletes and bodybuilders, sports nutrition products are now sought by people dedicated to pursuing healthier lifestyles from all walks of life. The mainstream consumer has become an important driver in the industry, expanding sports nutrition to include nutrition for an active lifestyle. Sports nutrition brands are changing how they approach product development and marketing as they shift their focus to appeal to this growing consumer segment.
While serious athletes still make up the core of the sports nutrition market, they account for a small proportion of today's sales. "Active lifestyle consumers" are now a significant segment driving revenue growth for sports beverages, foods, and supplements. As consumers reemerge after the pandemic lockdown and focus on getting back in shape, many will turn to the convenience of sports nutrition products (especially protein products for satiety and exercise support), boosting the category further.
Download our Protein Guide to learn about global trends in protein.
3 Key Sports Nutrition Trends
The significant growth opportunity in catering to active lifestyle consumers means more sports nutrition brands are trying new approaches to make more accessible products. This ranges from targeted messaging to tailored eating habits to sports nutrition products that taste better. 
Here's a look at three key sports nutrition trends that can help marketers refine their strategy:
1. Mainstream consumers want personalization.
Personalized nutrition is a growing trend that resonates with consumers who understand nutritional needs are not one-size-fits-all. Health and technology companies now offer consumers food and supplement guidance based on assessments, biomarkers, genetics, and microbiomes, with a growing number of companies entering the space. Sports nutrition products are well-positioned to incorporate elements of personalization to offer active lifestyle consumers more customized nutrition solutions.
2. Mainstream consumers look for convenience and alternative delivery methods.
The popularity of e-commerce during the pandemic has changed consumer expectations of convenience. In 2020, nearly half (46.4%) of sports nutrition supplement sales came from e-commerce channels, which grew 31.4%.1 Consumers are also seeking convenience in alternative nutrition delivery formats—particularly through complete nutrition snacks. Next-gen meal replacement bars from brands such as Feed, Huel, and Soylent offer busy, health-conscious consumers the ultimate in convenient nutrition.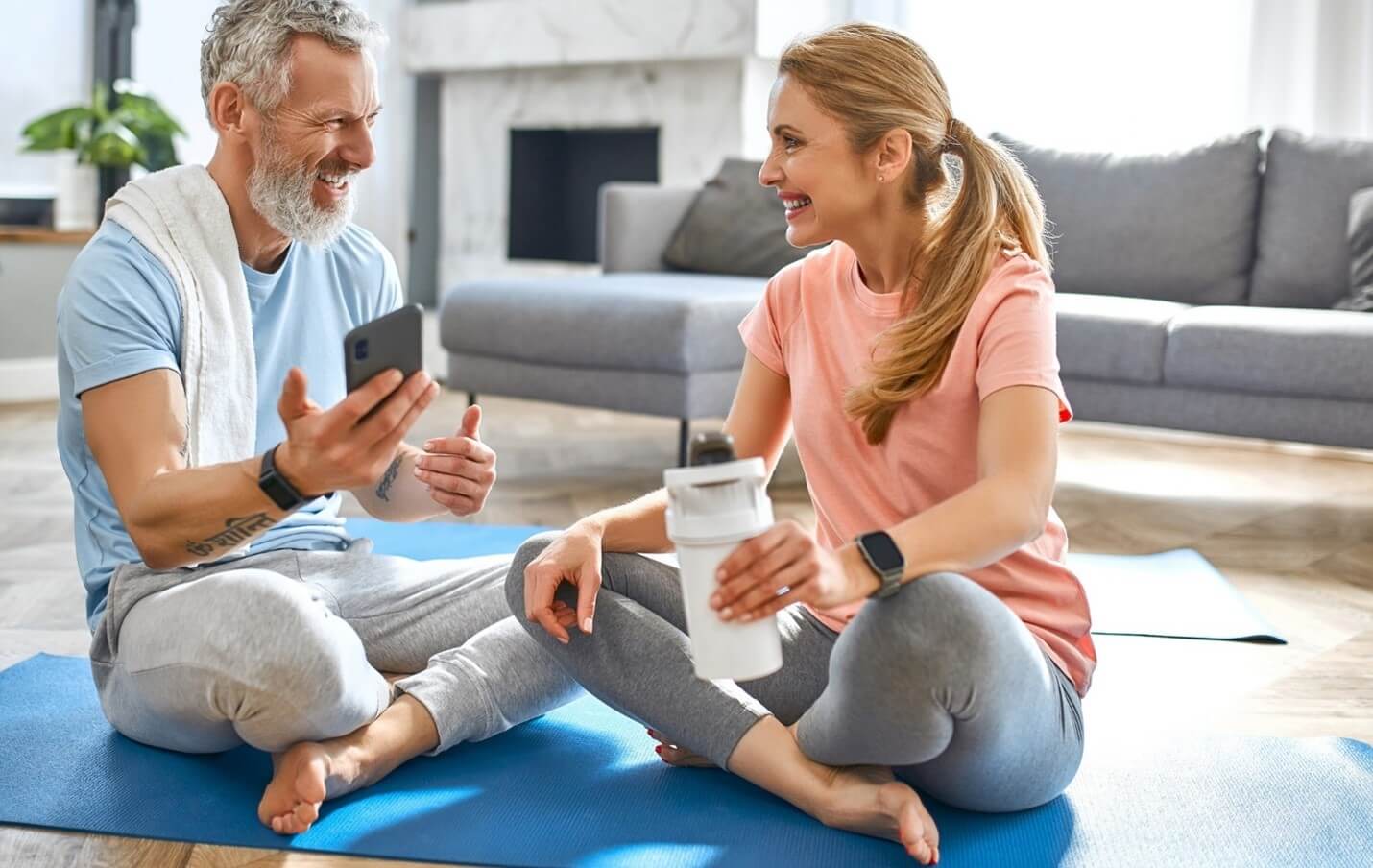 3. Mainstream consumers are attracted to clear messages and clean labels.
Transparency in messaging and ingredients is important to the active lifestyle consumer. Globally, 39% of consumers say they look at brand websites to research ingredients or products, while 46% check health websites and 18% use social media.2 Since health is a priority to these consumers, they want to understand a product's nutritional benefits, as well as any potential harmful effects. Clean label is a must-have for sports nutrition products targeting active lifestyle consumers.
Looking Ahead
As the sports nutrition market experiences rapid growth due to mainstream consumers' heightened interest in healthy living, manufacturers must continue to evolve to tap into this opportunity. Whether your company is interested in updating an existing product to target active lifestyle consumers or developing something brand new, our active and healthy lifestyle solutions offer the ingredients you need, including custom nutrient premixes that can be optimized to meet your consumers' needs.. 
---
References
1. Nutrition Business Journal, Supplement Business Report 2021.
2. FMCG Gurus, The Potential of Performance Nutrition, February 2021 Global Report.
Related Content
The new year means a fresh start—with exercising more and losing weight at the top of the New Year's resolutions list for many consumers. Explore how consumers…
With unprecedented consumer interest in protein and protein-enhanced foods and beverages, product developers are working hard to create consumer products that…
In supplements, foods, and beverages, our nutrition solutions are designed to enhance a wide range of physical functions so people can live healthier and more…