Dairy Protein is Science-Backed Premium Protein Choice
Dairy protein remains the top protein choice for health- and nutrition-focused categories like sports and infant nutrition. Not only is it a high-quality protein, but extensive research behind dairy protein points to potential benefits ranging from weight management to immunity to healthy aging.
Highlights:
Exciting benefits of dairy protein include:
Wellness & healthy aging
Weight management
Increased strength 
Exercise support
Immune support
---
Consumers Recognize the Benefits of Dairy Protein
During the pandemic, consumers stocked up on dairy products. An essential ingredient in staple dishes from breakfast cereal to pizza, dairy offered consumers comfort with its delicious taste and texture. But consumers also show a high awareness of dairy as a healthy food choice—a theme that's prominent in this year's top dairy trends.
In addition to containing key vitamins and minerals (like calcium), dairy is a high-quality source of protein that meets the body's needs. With consumer interest in protein already high, there's a perfect opportunity to expand upon their knowledge of what dairy protein may offer.
Here's a look at five areas where scientific research points to some exciting potential benefits of dairy protein: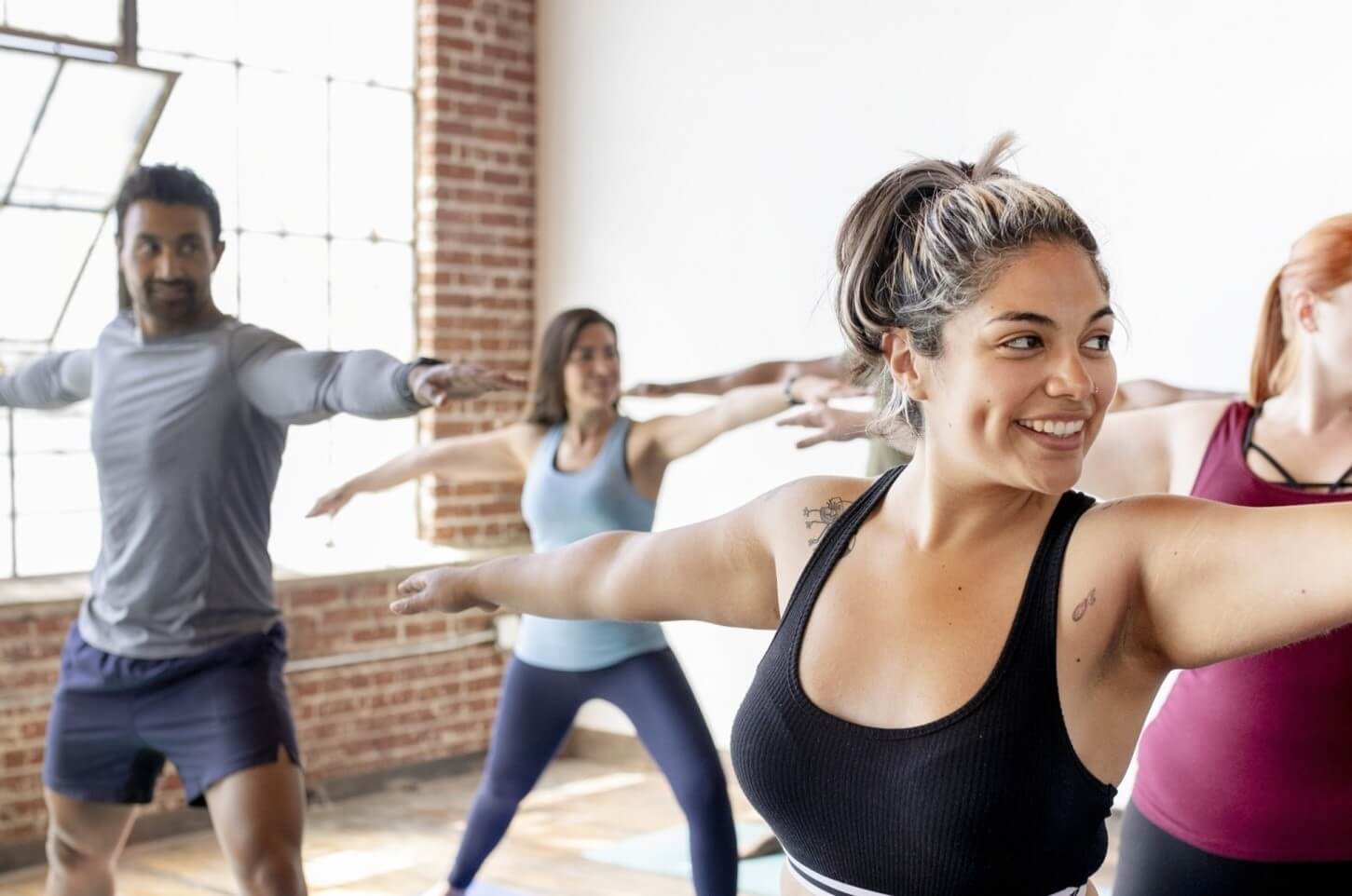 1. Wellbeing
A number of studies indicate the potential of dairy proteins to support overall health and wellbeing. For example, dairy proteins may reduce cardiometabolic risk factors1,2 and help maintain healthy blood glucose levels.3,4 Another aspect is healthy aging, with dairy proteins potentially playing a role in supporting continued strength and activity as people age, particularly when combined with exercise.5,6 
2. Weight Management
Many consumers look for foods and beverages that can help their weight management efforts. Researchers have found dairy protein may help people feel fuller for longer, which, in turn, can help support weight management.4 Other research shows a connection between dairy proteins such as whey, casein, and milk protein concentrates and body composition, including increased lean muscle mass (which may boost metabolism)7 and decreased waist circumference.8
3. Strength
Protein is an essential component of muscle, making it a priority nutrient for workout support. However, researchers continue to provide evidence that all proteins are not the same when it comes to muscle benefits. Several meta-analyses (which assess the results of multiple studies to determine the weight of the evidence) indicate whey proteins may lead to greater improvements in strength and muscle mass compared to other protein sources.9
Download our essential guide to choosing a protein ingredient partner.
4. Recovery
The potential muscle benefits of whey protein may also extend to muscle rebuilding, repair, and maintenance. For example, studies show consuming whey protein after exercise supports an increase muscle synthesis and speed the rebuilding of muscle.10,11 In addition, it supports reduction of muscle soreness and  improve muscle function and performance in the next workout.12,13,14 Research also points to the role of whey protein in reducing fatigue during endurance sports.15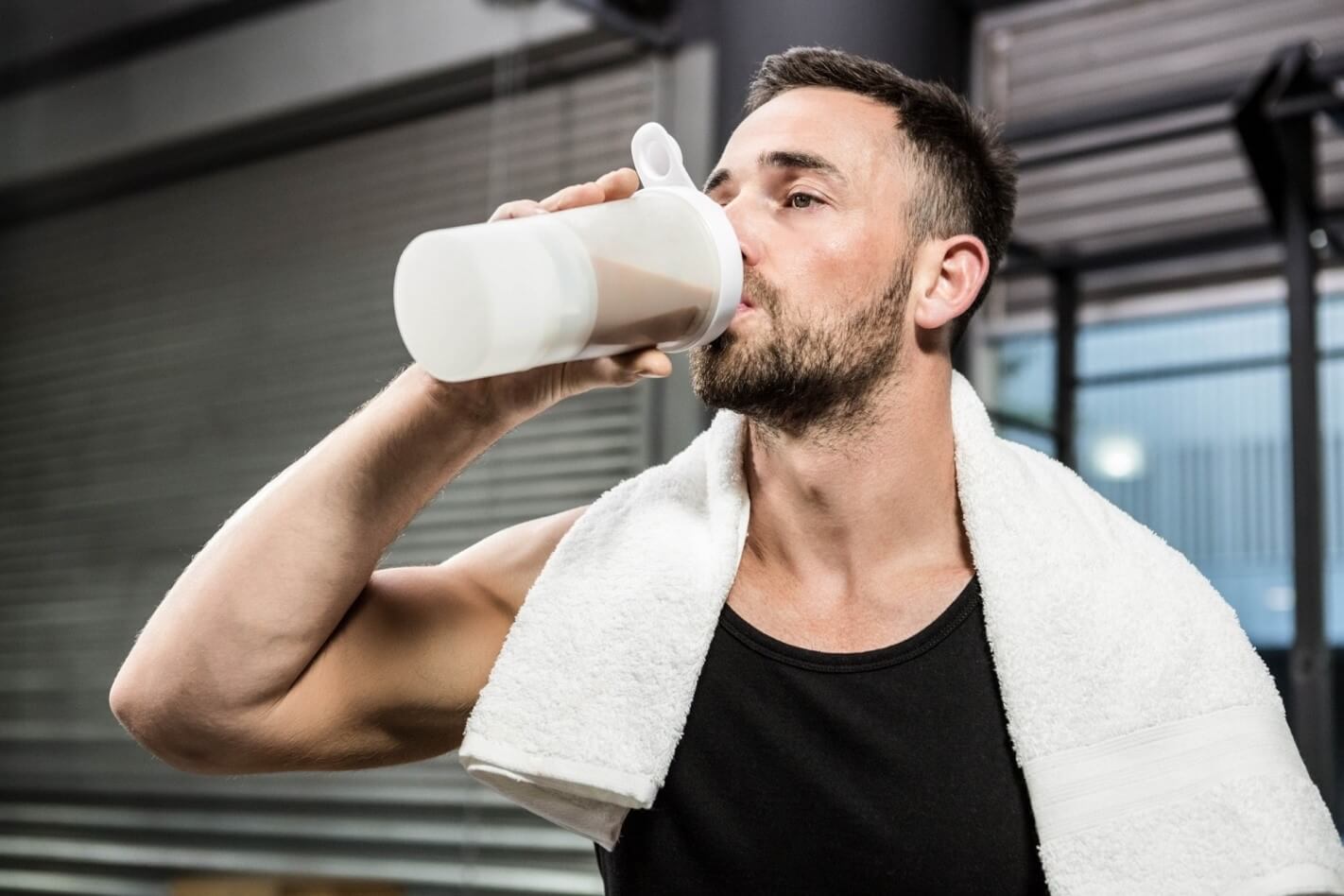 5. Immunity
In the wake of the COVID-19 pandemic, potential immune benefits of dairy proteins provide an important area of exploration. Much of this research focuses on bioactive proteins in milk—including lactoferrin, alpha-lactalbumin, beta-lactoglobulin, glycomacropeptides, and immunoglobulins. For example, research shows lactoferrin may bind to harmful molecules and trigger an immune response,16,17,18,19,20 while alpha-lactalbumin may increase antibodies' response to infection.21,22
Tapping into the Science behind Dairy Protein
Each of these research areas holds opportunities to speak to consumers' most important health and wellness concerns. Staying on top of the latest science and sharing this information with consumers can help them understand the full value of products formulated with dairy protein.
Glanbia Nutritionals offers a range of dairy protein solutions—from whey protein isolates to milk protein concentrates—in process-stable, easy-to-use powders for a variety of applications. Our dairy proteins are ideal for RTD beverages, powder drink mixes, bars, bakery products, frozen desserts, and more. When you choose Glanbia Nutritionals, you choose a partner with dairy protein expertise that can support your product every step of the way.
---
References
1.    Fekete, AA, et al. 2018. Whey protein lowers systolic blood pressure and Ca-caseinate reduces serum TAG after a high-fat meal in mildly hypertensive adults. Sci Rep. Mar 22;8(1):5026.
2.    Baer, D, et al. 2011. Whey Protein but Not Soy Protein Supplementation Alters Body Weight and Composition in Free-Living Overweight and Obese Adults. J. Nutri. 141, 1489-1494.
3.    King, DJ, et al. 2018. A small dose of whey protein co-ingested with mixed-macronutrient breakfast and lunch meals improves postprandial glycemia and suppresses appetite in men with type 2 diabetes: a randomized controlled trial. Am J Clin Nutr. Apr 1;107(4):550-557.
4.    Lagrange, V and Clark, D, 2019. Nutritive and therapeutic aspects of whey proteins. pp.549-570. Chapter in Whey Proteins, from Milk to Medicine. Elsevier.
5.    Tome, D 2017. Muscle Protein Synthesis and Muscle Mass in Healthy Older Men. The Journal of Nutrition, Volume 147, Issue 12, 2209–2211.Van Loon, LJ, et al. 2015. The Skeletal Muscle Anabolic Response to Plant- versus Animal-Based Protein Consumption. J Nutr. Sep;145(9):1981-91., 
6.    Miller, PE, et al. 2014. Effects of whey protein and resistance exercise on body composition: a meta-analysis of randomized controlled trials. J Am Coll Nutr.; 33(2):163-75.
7.    Morton, RW, et al. 2018. A systematic review, meta-analysis and meta-regression of the effect of protein supplementation on resistance training-induced gains in muscle mass and strength in healthy adults. Br J Sports Med. Mar;52(6):376-384.
8.    Kemmler, W, et al. 2018. Effect of whole-body electromyostimulation and / or protein supplementation on obesity and cardiometabolic risk in older men with sarcopenic obesity: the randomized controlled FranSO trial. BMC Geriatr. Mar 9;18(1):70.
9.    Meta-analysis is a statistical approach to combine the results from multiple studies to get better estimates of the size of the effect and/or to resolve uncertainty when reports disagree. They provide the strongest evidence, and many strongly support the benefits of proteins from milk.
10.    Tang JE, et al. Appl Physiol Nutr Metab. 2007; 32: 1132-38.
11.    Hulmi JJ, et al. Nutr Metab. 2010; 7(1): 51.
12.    Romano-Ely BC, et al. Med Sci Sports Exerc. 2006; 38(9): 1608-16. 
13.    Luden ND, et al. Int J Sport Nutr Exerc Metab. 2007; 17(1): 109-23.
14.    Valentine RJ, et al. Int J Sport Nutr Exerc Metab. 2008; 18(4): 363-78.
15.    Davies, RW, et al. 2018. The Effect of Whey Protein Supplementation on the Temporal Recovery of Muscle Function Following Resistance Training: A Systematic Review and Meta-Analysis. Nutrients. Feb 16;10(2).
16.    Orsi N. (2004) The antimicrobial activity of lactoferrin: current status and perspectives. Biometals, 17, 189-96., 
17.    Ellison R.T. (1994) The Effects of Lactoferrin on Gram-Negative Bacteria. In: Hutchens T.W., Rumball S.V., Lönnerdal B. (eds) Lactoferrin. Advances in, Experimental Medicine and Biology, vol 357. Springer, Boston, MA.
18.    Arnold R.R., Brewer M. & Gauthier J.J. (1980) Bactericidal activity of human lactoferrin: sensitivity of a variety of microorganisms. Infection and Immunity; 28, 893-898.
19.    Drago-Serrano M.E., Campos-Rodriguez R., Carrero J.C., de la Garza M.. (2017) Lactoferrin: balancing ups and downs of inflammation due to microbial infections. International Journal of Molecular Science 18:501-26.
20.    Teraguchi S., Wakabayashi H., Kuwata H., Yamauchi K., & Tamura Y.(2004) Protection against infections by oral lactoferrin: Evaluation in animal models. Biometals; 17, 231-234.
21.    Bounous, G., Kongshavn, P. A., & Gold, P. (1988). The immunoenhancing property of dietary whey protein concentrate. Clinical and Investigative Medicine, 11(4), 271–278.
22.    Bounous, G., Létourneau, L., & Kongshavn, P. A. (1983). Influence of dietary protein type on the immune system of mice. The Journal of Nutrition, 113(7), 1415–1421.
Related Content
Our wide range of dairy-based, plant-based, and functional proteins offer excellent nutritional value and superior functional properties.
With unprecedented consumer interest in protein and protein-enhanced foods and beverages, product developers are working hard to create consumer products that…
The dairy category offers consumers so much—indulgent taste, healthy nutrition, and functional wellness benefits. All these attributes are showing up in the…