Innovations in Plant-Based Yogurts
Growth in plant-based and flexitarian lifestyles is spurring innovation in dairy staples like yogurt, with plant-based yogurt a top trend to watch for 2021. Learn what consumers are looking for in plant-based yogurts and how brands are responding.
Highlights:
Exciting innovations in plant-based yogurt include:
Plant-based Icelandic yogurt
Pili nuts
Big brands like Chobani expanding into plant-based options
---
Key Attributes for Plant-Based Yogurts
Plant-based yogurts are still relatively new to the market. It should be no surprise that consumers tend to compare the sensory attributes of plant-based yogurts to those of traditional dairy yogurt, which is known for its mild, pleasant taste and rich, creamy texture. According to Mintel, taste remains a concern for a number of consumers, who cite it as a reason for not using plant-based yogurts.1 Texture also comes up short for many consumers.2
Some brands have been responding by choosing bases that have a naturally appealing flavor (such as coconut) and exploring ingredients that can deliver the creamy, decadent texture consumers have come to expect. The increased focus on texture is even showing up in texture claims. For example, among last year's new product launches of spoonable, plant-based yogurts in Europe, one in four made texture claims about smoothness (such as silky, velvety, creamy, or buttery).3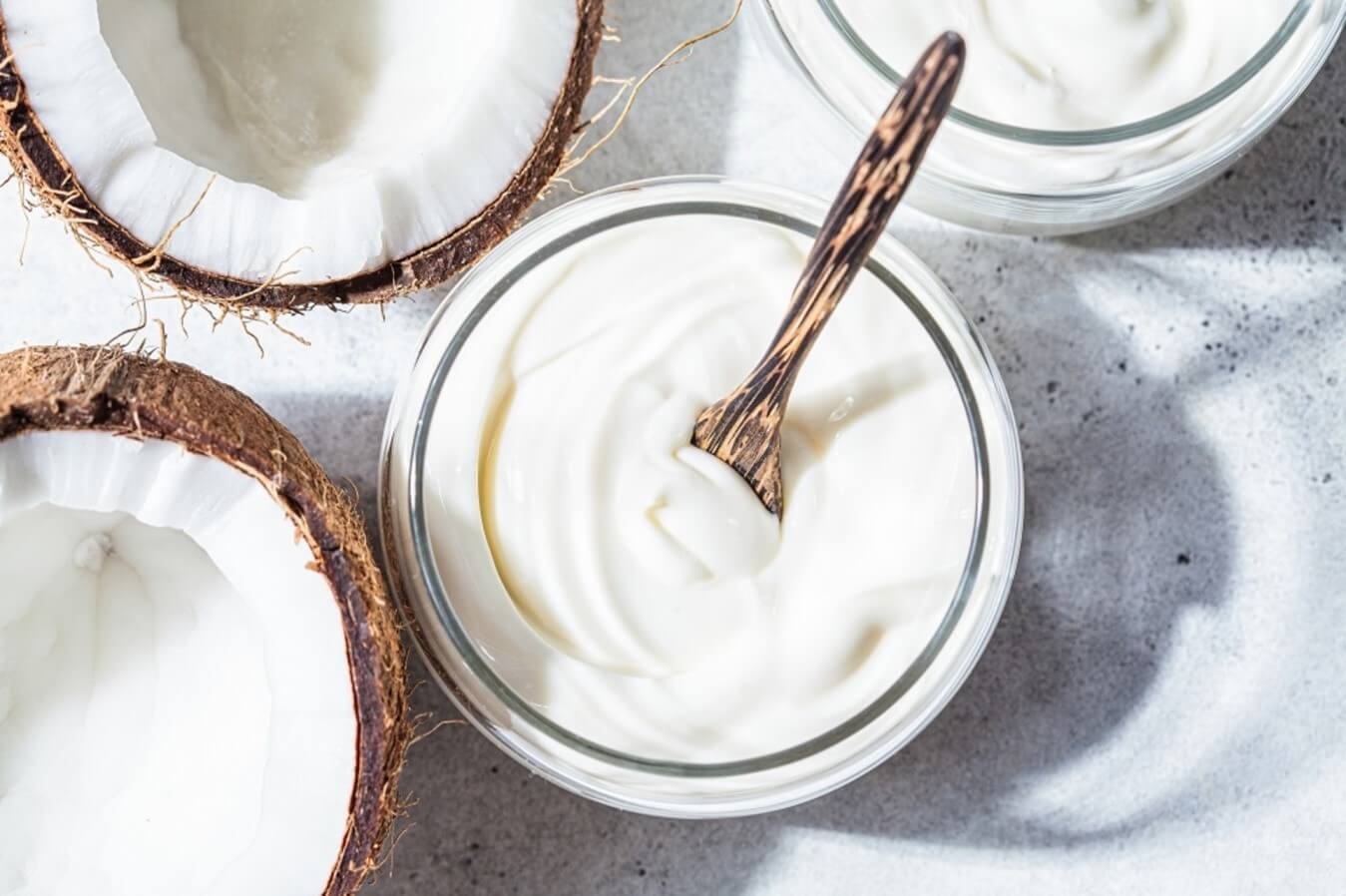 Clean label is another attribute that remains important in this category. Traditional dairy yogurt typically has a short, natural ingredient list that may include only milk and live active cultures. Since plant-based yogurts often have longer ingredient lists and may rely on additional ingredients for texture, mouthfeel, and flavor masking, it's especially important that these ingredients are natural or have other clean label associations like non-GMO or organic.
Brands Innovating in Plant-Based Yogurt
Here's a look at how some brands are innovating in plant-based yogurt to address taste, texture, clean label, and more:
Plant-Based Skyr
Siggi's is known for its Icelandic yogurt skyr, which starts with skim milk for a low-fat base and is strained like Greek yogurt into a thick, high-protein yogurt. Now, Siggi's Plant-Based Coconut Blend offers consumers the same experience in a dairy-free format. Advertised as having more protein than sugar, this coconut milk skyr is fortified with pea protein for 10 grams of protein per serving. 
Its label-friendly ingredients include coconut cream, macadamia nuts, fruit pectin, tapioca flour, and natural flavor. Siggi's plant-based line comes in a wide variety of flavors that include traditional favorites like strawberry, raspberry, peach, and vanilla, as well as some more premium flavors like vanilla & cinnamon and toasted coconut.
Pili Nut Yogurt
Lavva is a young dairy alternative company that's gaining attention for its no-added-sugar yogurt made from pili nuts. Pili nuts, which are grown in fertile volcanic soils in places like the Philippines, are becoming known as a superfood for their complete protein, healthy fats, and high mineral content.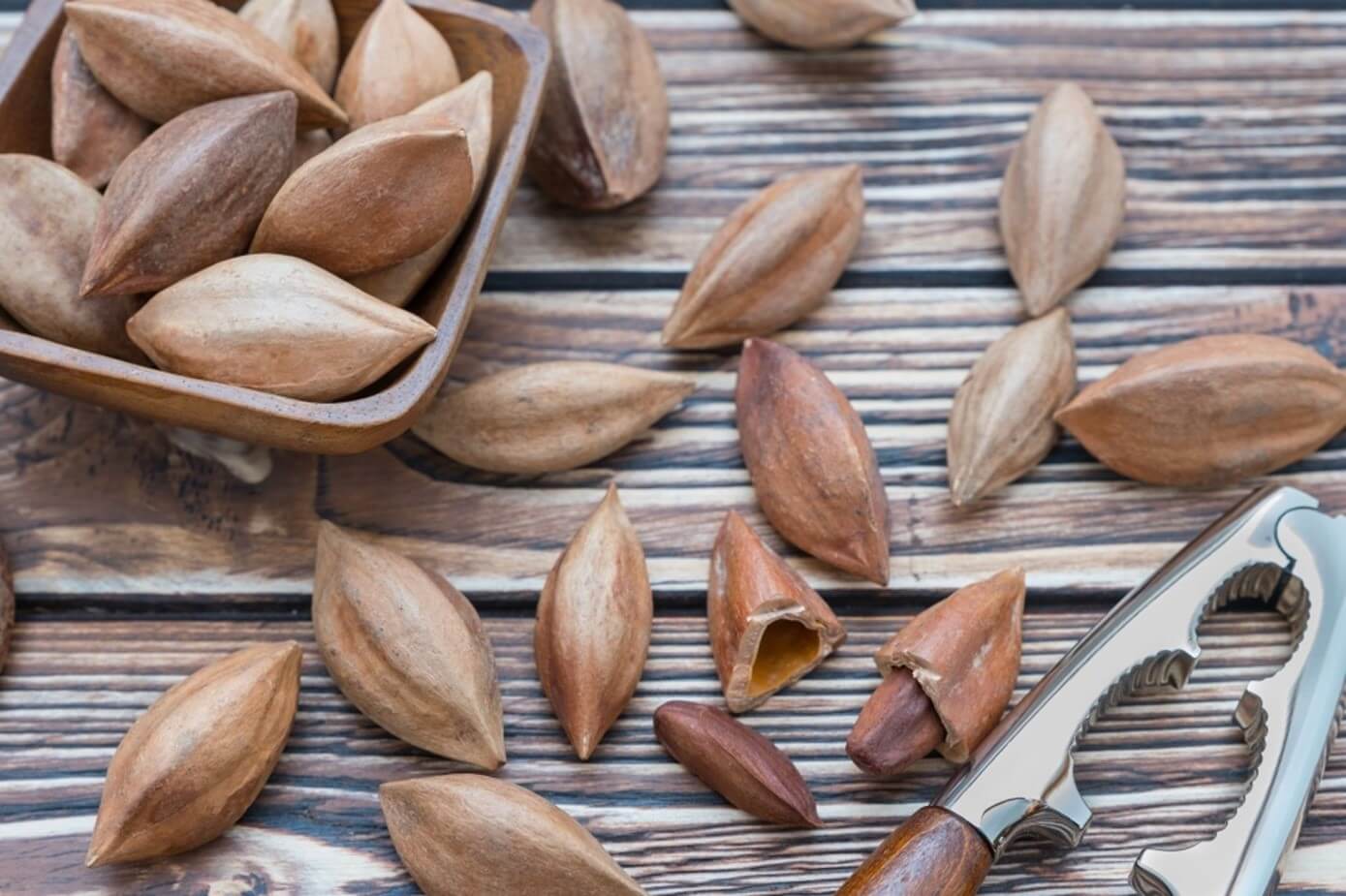 The pili nuts used in Lavva's Dairy-Free Pili Nut Yogurt are also organic and Fair-Trade-certified. Additional ingredients include coconut water and cream, cassava root starch, lime juice, Himalayan salt, and plantains for natural sweetness. While Lavva Dairy-Free Pili Nut Yogurt originally launched in natural food grocery stores, it has recently made its way into mainstream supermarkets. 
Market Leaders Go Plant-Based
Yogurt leaders Chobani and Yoplait are also playing in the plant-based space. Chobani Coconut Non-Dairy Treat is made from only natural, non-GMO ingredients and is Fair-Trade-certified (with over 40% Fair-Trade-certified ingredients). Chobani's coconut yogurts are available in traditional fruit on the bottom strawberry, blueberry, and peach, as well as blended vanilla.
Yoplait's Oui brand has also gone plant-based with coconut. Sold in Oui's standard glass pots, Oui Dairy-Free Coconut Dairy Alternative offers an upscale, French-style option for plant-based and flexitarian consumers. Available in traditional yogurt flavors, Oui coconut yogurt uses natural ingredients like coconut cream, cane sugar, pectin, lemon juice concentrate, and natural flavor.
What's Next in Plant-Based Yogurts?
While the creamy texture and pleasant taste of coconut have made this ingredient a favorite base for plant-based yogurts, we also saw explorations into macadamia and pili nuts by Siggi's and Lavva. Nuts of all types can offer a creaminess that benefits plant-based yogurts due to their high-fat content, and many impart a delicious flavor as well.
However, Mintel predicts seeds (also high in fat) will be the next big thing in dairy alternatives.5 In looking at launches over the past five years of new plant-based milks, frozen desserts, and spoonable yogurts, only 4% contained seeds (compared to 34% that used nuts), indicating there is a lot of potential to grow.6 Mintel reports signs that sunflower seeds, black sesame seeds, and linseed are on the rise in dairy alternatives.7 
Plant-Based Solutions
Here at Glanbia Nutritionals, we are always excited to support manufacturers with the ingredients they need to make today's most innovative products. Our portfolio of plant-based solutions includes high-quality plant-based ingredients such as pea protein, flaxseed, chia, quinoa, and oats for nutritious and delicious dairy alternatives that consumers will love.
Contact us to learn more about our plant-based solutions for dairy alternatives!
---
References
1-4. Mintel, Improve the taste of plant-based yogurts, March 2021. 
5-7. Mintel, Ingredient watch: seeds are plant-based heroes, February 2021.