Growth and Opportunity Abound in the RTD Beverage Market
The U.S. ready-to-drink (RTD) sports drink market has grown to over $10 billion annually thanks to new categories of consumers.1 Learn how the broad appeal of convenient, healthy refreshment is winning fans beyond the sports crowd and which innovations can help RTD beverage manufacturers capitalize on this growing opportunity.
Highlights:
Current trends in RTD functional beverages include:
Plant-based options
Nutrient fortification
Variety packs
Portable mixes 
---
Global Growth of Sports Drinks
The expansion of sports drinks isn't just a U.S. phenomenon. The $21 billion global sports drink market is forecast to grow between 3-7% annually 2021 through 2025, according Euromonitor.2 While North America leads the global market at 49% of market share, the Asia-Pacific region is close behind at 32%. 
Busy lifestyles, high disposable incomes, and a growing interest in health and wellness are drivers in North American and European countries, while increasing disposable income and high populations of young people are drivers in emerging economies, such as China and India. 
Millennials are the largest consumer segment driving growth in sports drinks. However, consumers of all types are seeking health benefits from sports beverages and other functional beverages in their pursuit of active nutrition. 
What Is Active Nutrition?
Consumers' growing demand for beverages with benefits in a convenient RTD format has not only expanded the appeal of sports drinks but is also blurring the lines between sports, energy, and nutrition drinks. The interest in functional beverages by active consumers who are not necessary athletes represents an incredible opportunity for beverage manufacturers.
Whereas sports nutrition addresses the needs of athletes, which can include energy, stamina, hydration, exercise recovery, and muscle building; active nutrition caters to the needs of those living active, healthy lifestyles who wish to optimize their physical and mental health. Active nutrition also covers different life stages, providing different nutrition options for seniors than for teenagers, for example.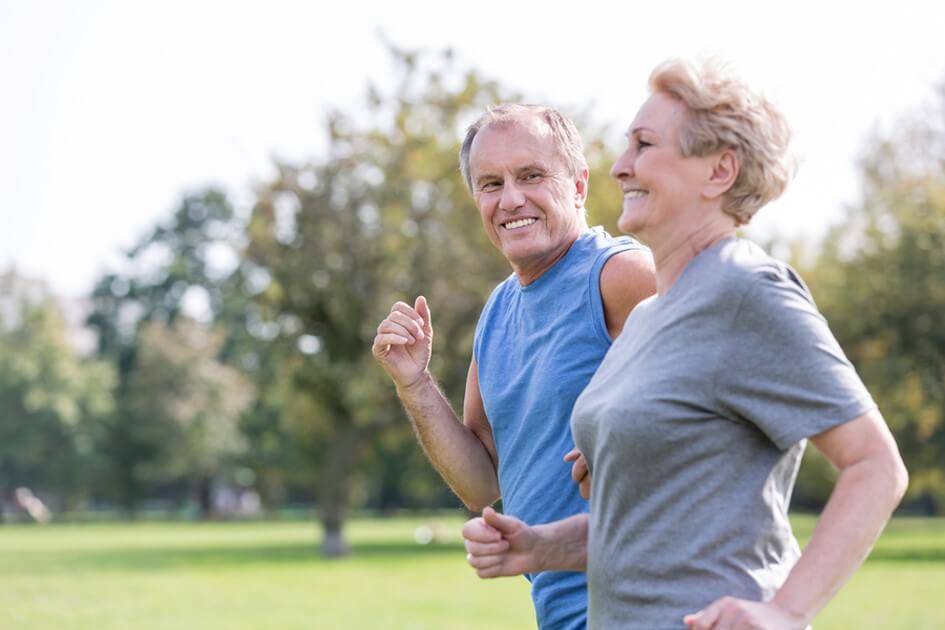 Those seeking active nutrition might regularly purchase a variety of RTD beverage types—from sports drinks to meal replacement beverages, from to protein shakes to vitamin waters—based on their perceived needs for the day. To tap into the growing market of single-serve sports drinks and other functional, active nutrition beverages, let's look at some key opportunities.
Trends and Opportunities in RTD Functional Beverages
1. Clean Label Sugar-Free Sweeteners
Sugar-free and low-sugar are back in a big way in the beverage category. Flavored waters, coconut waters, and lightly sweetened teas are just a few examples. Consumers aware of the extra calories that sugar brings (especially when it comes to healthy beverages), but they're not willing to sacrifice flavor. Natural high-intensity sweeteners like stevia and monk fruit are clean label alternatives to sucralose and aspartame.
2. Plant Proteins
Protein remains a hugely popular ingredient and claim in healthy RTD beverages. Plant-based alternatives to dairy and other animal sources are vegan-friendly and have a health halo. While soy protein has comparable amino acid profile to whey protein, manufacturers might also consider using an allergen-free plant protein like pea protein or even a blend of different types of plant proteins to reach the same amino acid profile.
3. "Nutrients of Concern" Fortifications
The most recent Dietary Guidelines for Americans report has declared five nutrients of public health concern: calcium, potassium, vitamin D, dietary fiber, and for certain at-risk groups, iron. Since all of these are mandatory label nutrients, it's easy for consumers to compare beverages on the content of these nutrients. Fortifying RTD beverages with these nutrients can not only make a product stand out but can also help address an important need.
 4. Functional Variety Packs
Consumers interested in sports and active nutrition use functional foods and beverages to address specific health, performance, and energy needs. But these can vary from day to day based on things like physical activity, eating patterns, amount of sleep, and how they feel. How about a variety pack that provides more than just flavor options, such as a functional beverage six-pack with two sports drinks, two protein beverages, and two energy drinks?
5. Grab-and-Go Dry Beverage Mixes
Single-serve dry beverage mixes allow consumers to make their own RTD beverages whenever they want. They're also lightweight and portable. Dry beverage ingredients aren't limited to sweeteners, colors, and flavors. They can contain any number of functional ingredients such as vitamins, minerals, amino acids, proteins, fibers, botanicals, and even gums. Edible film technology, like the innovative Sol-U-Pak® is a dry beverage pouch that fully dissolves in water. It works well with shaker bottles and lets consumers avoid carrying heavy RTD bottles to work or the gym.
Winning the Game with Healthy Nutrition
These are just a few of the ways that RTD beverage manufacturers can grab the attention of sports and active nutrition consumers and become part of this growing opportunity. When manufacturers put the health and needs of consumers first, they're sure to win!
Gain inspiration for your next beverage formulation by downloading our latest beverage trends guide. To learn more about our range of solutions for functional beverages and to begin to create a winning RTD functional beverage for your consumers, contact us!
---
References
1.    Euromonitor, Sports Drinks, July 2021 – estimated market size ending 2021. 
2.    Euromonitor, Sports Drinks in World, April 2021.
Related Content
Food and beverage trends such as plant-based, clean label, personalisation, and more are creating exciting new opportunities in Europe's functional beverage…
The RTD beverage landscape looks radically different from just a decade ago. Soda sales are slowing while water sales are growing, and terms like "craft," "cold…
Health and wellness continue to drive change throughout the beverage industry as consumers look to beverages for improved energy, sleep & mental health benefits…